About Us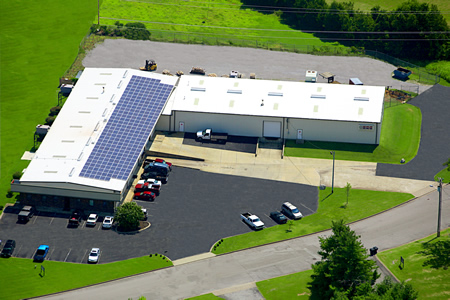 Consolidated Mill Supplies (CMS) has been a leader in the particle size reduction selection industry in Murfreesboro, TN since 1957. Starting as a regional supplier to feed mills, our business has grown into supplying customers in various industries in all 50 states and over ten foreign countries. CMS strives to unite our many suppliers with our customers needs in the most efficient, cost effective solution. Since 1995 we have grown by over 15% a year by offering new products and expanded services to an ever-growing customer base. Our customers include large animal feed producers, aqua feed producers, poultry feed and pet food manufacturers, ethanol and bio-diesel producers, coal and mineral mining, wood and fiberglass processors and an extensive array of rendering and recycling processors.

Our product line includes any parts used in hammermills; wear liners, screen carriages, stainless steel and mild steel screens, rods and spacers, feeders and hammers. Whether you need a hammermill completely reconditioned or a single replacement part, CMS is the primary source. We also supply industrial shaker frames made of hard rock maple or aluminum, shaker balls made of many materials, stainless steel wire mesh, carbon blocks, gear boxes, connecting sleeves and boots.

CMS has an extensive inventory of horizontal pellet cooler and dryer parts available for same day shipping or expedited delivery. Our award winning customer service will handle your needs with the highest degree of concern and professionalism. Our quality, prices and service will win your business and keep it for years to come. This is the reason we've tripled our business in recent years and continue to gain new customers worldwide everyday. We know where we are going and ask you to come join us.