Horizontal Coolers and Dryers
Most Cooler Trays Available for Same Day Shipment. CMS Stocks a large inventory of perforated and solid cooler trays.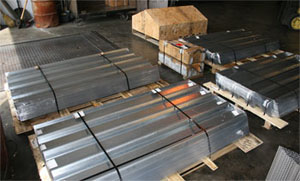 Manufacturers
Aeroglide

CPM
Hayes and Stolz
Sprout Waldron
Buhler
Scour
Golfetto
Cooler Trays are made to OEM specifications to insure proper fit.
Cooler Tray accessories are available.